Parents the draft of the LCFF Budget is now available for your review. Please click here to review ----------> Draft- LCFF Budget Overview for Parents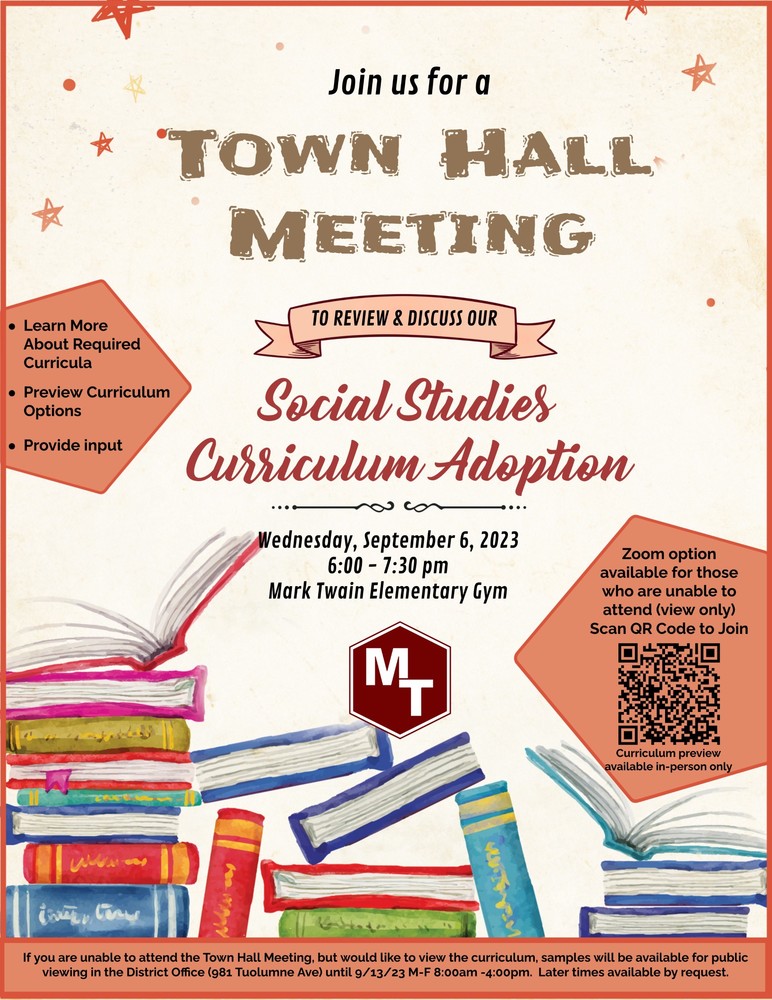 You're Invited to a Town Hall at the Mark Twain Gym on Wednesday, 9/6 from 6:00-7:30 p.m. Re: Social Studies Curriculum Adoption.
Notice of Public Hearing Curriculum Adoption in Science, Social Studies, Social and Emotional Learning and Transitional Kindergarten Curricula Sample curriculum materials fo...